Locations
Last edited 12/16/2019
Locations are the basic building blocks for both event types and facilities. Here, you will add all the facilities your council uses, from churches and meeting halls where roundtables gather to your resident summer camps used year-round.
Locations are shared amongst all 3 modules and can be used for:
Physical Locations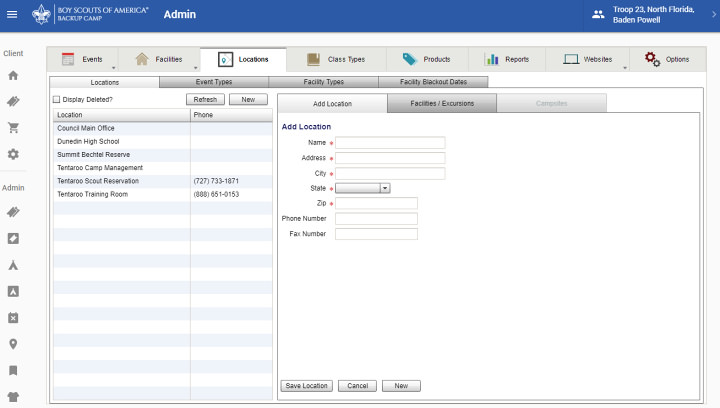 Facilities / Excursions
The second tab under locations "Facilities / Excursions" is used to enable reservation services at a location and set the default settings.
To learn more about this topic visit Setting Your Location's Defaults on the Facility Module page.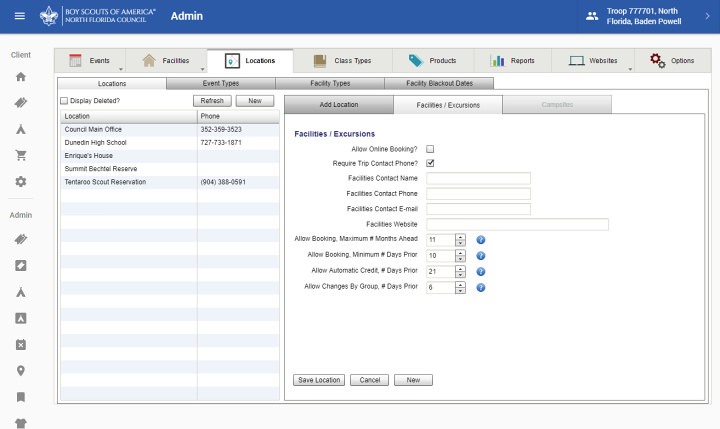 Campsites
The third tab under locations "Campsites" is used for collecting campsite preferences from events. They are not tied into the Facilities Module. For example: List the campsites that you would like available for Scouts BSA Summer Camp.